Michigan's Biggest Business Competition
Date & Time

September 20, 2023 at 5PM EDT

Location

Calder Plaza
320 Ottawa Ave NW
Grand Rapids, MI 49503
The conclusion to the most exciting business competition of the year complete with a People's Choice award and up to $500,000 in startup funds! 100 aspiring entrepreneurs at one event. All vying to be among the 10 to receive $40,000 to launch their dream.

The biggest entrepreneur party of the year!
Don't miss it!
All are welcome. Event is free and open to the public. Doors open at 5:00PM. Awards will be given out at 8:00PM.
Let us know you're coming!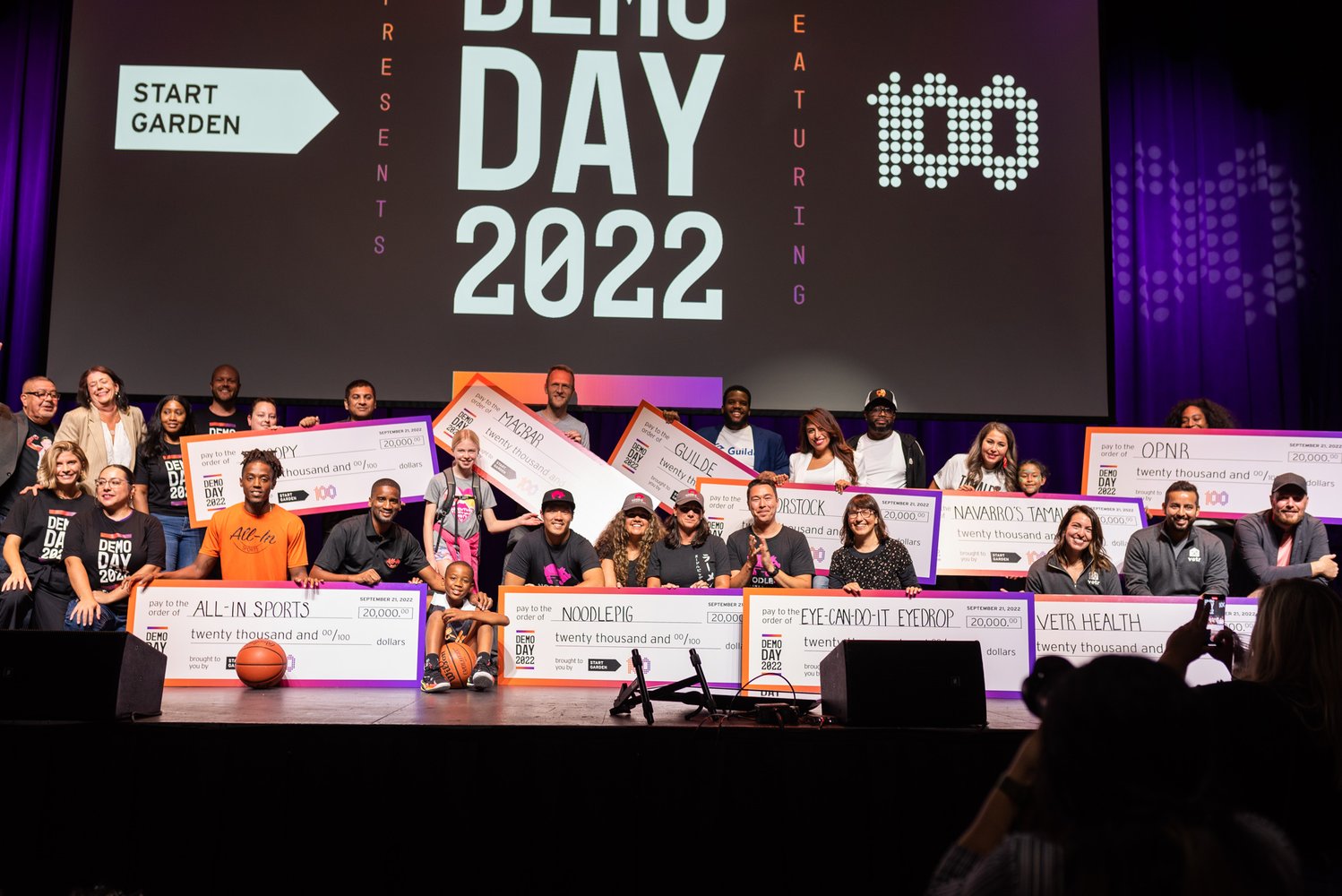 The 100
Start Garden is dedicated to creating opportunity for all. The Start Garden 100 is our annual competition where 100 entrepreneurs are seeded with $1,000 and have 2 months to prepare to compete at Demo Day.
From tech to food to social impact to retail, it's all at one event. Past winners have scaled nationally, sold their companies or transformed neighborhoods with their businesses.
It all starts here.