The Event of The Summer!
Date & Time

July 31, 2022 from 1PM to 7PM EST

Location

Studio Park (Celebration Cinema)
123 Ionia Ave SW
Grand Rapids , MI 49503
AB & DJ Composition present:
BaeWatch: The Pool Party!
Sponsored by Forty Acres Cannabis.
We'll be Transforming the Studio Park space on July 31st by bringing in an actual POOL and all the ammenities needed for the DOPEST Pool Party of the season in the middle of Downtown Grand Rapids! Resort/ Beach wear is definitely the dress code.


The DJ Lineup is absolutely 🔥! Check it out:
- Superdre - DJ Money Mike - Omega Supreme - AB -

- DJ Snax - DJ Composition -

Day Party✔️ Pool Party✔️ Dance Party✔️ Let's Get It✔️


Each Ticket Holder will receive a complimentary cocktail and a percentage of proceeds will benefit GR City Pools!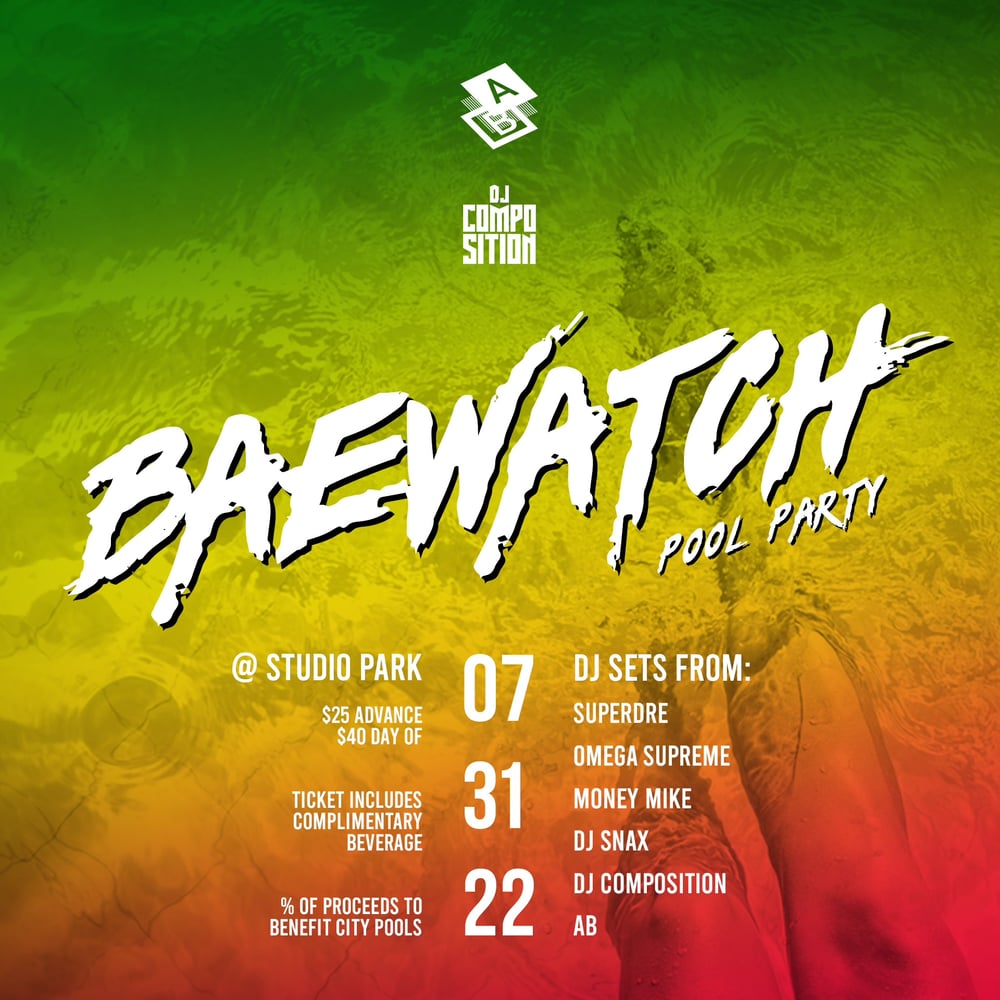 Get Your People Together -